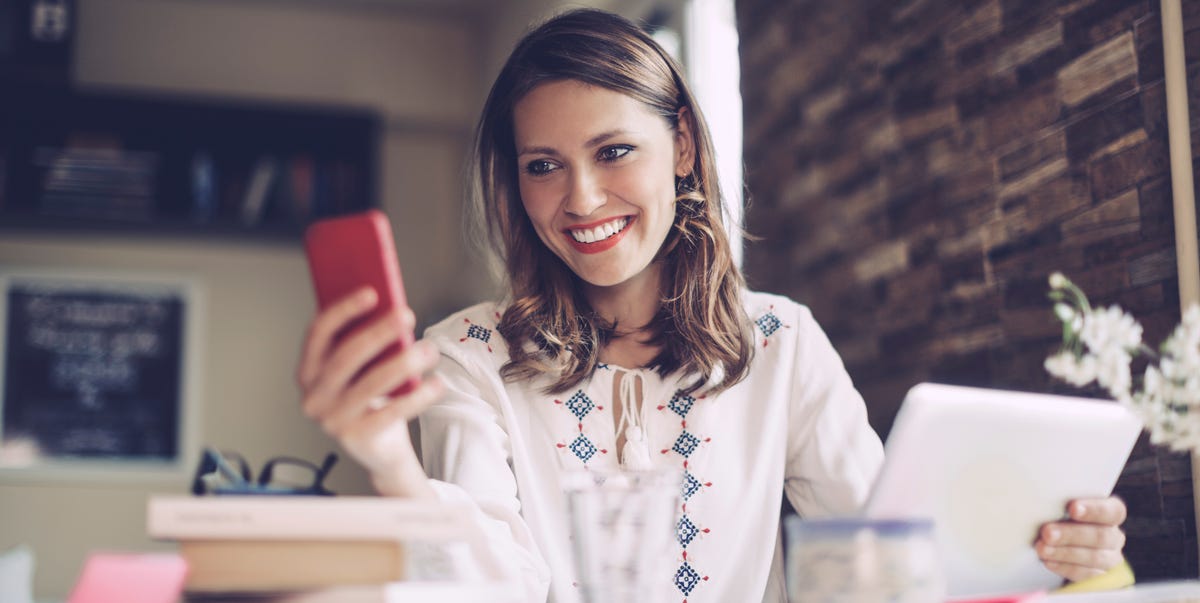 5 questions to ask yourself before signing a new mobile phone contract
Signing a mobile contract locks you into ongoing payments for 12 months or more, so it's important to find the best deal before committing.
Here are 5 questions to ask yourself before signing a new mobile phone contract.
1. What is the network coverage in my local area?
Save time by checking coverage before talking to providers. Ofcom postcode based checker reveals which of the four major networks has good coverage – indoors and outdoors – in your area. For more detailed results, including 5G coverage, which supports mobile data at twice the speed of average home broadband connections, check with the networks themselves by clicking here: EE, O2, Three and Vodaphone.
If your preferred provider is not one of these four, it will be a Mobile Virtual Network Operator (MVNO), which buys and resells airtime on one of the listed networks. The coverage will be identical to the host network, even if it does not offer the same full range of services. To assess their coverage, find the appropriate host in the MVNO list on Uswitch.com.
2. Will I be charged for roaming?
After Brexit, some UK operators are introducing charges for calls and data in Europe. Vodafone, EE and Three charge £2 a day for using your bundled plan outside the UK and Republic of Ireland, and even those who don't yet charge in the EU routinely apply a surcharge when they travel further.
You can often avoid roaming charges by switching to a more expensive contract. Vodafone's Xtra Unlimited Data plan with 4 Xtra benefits costs £37, but does not charge for roaming in remote locations like Canada, New Zealand and Australia. By avoiding the £6 a day you'd otherwise pay in these states, you'll pay off a month's bill in about five days.
Be sure to ask if your network enforces fair usage limits when roaming and if these have been reduced since Brexit. Exceeding them will result in you with excess fees.
3. Can I save money by buying the handset directly?
Spread the cost of your phone over the length of your contract and you'll often pay a slightly higher price for the convenience. Calculating the difference between these cumulative payments and the upfront cost you would otherwise pay can help you find the best way to finance your next device.
A 128GB iPhone 13 Pro with 24 months of unlimited airtime (including data, minutes and texts) costs £1804 at EE. Same airtime purchased on SIM costs just £35 per month, so EE is selling the phone at a competitive £964. The same handset is only £15 cheaper at Apple, so spreading the cost you're effectively paying interest at just 0.42% APR.
At Three, a 128GB Google Pixel 6 with 100GB of data costs £1109 over two years. Google sells the same phone for £599, and when you add £16 a month for 100GB of data and calls, you'll earn £5.25 a month if you pay upfront, saving the equivalent of £5. 68% APR interest.
4. How much data do I need?
Make sure you know what you're already using, as upgrading your phone shouldn't have a big impact on how much data you need. On Android, open Settings and tap "Network & Internet", then the name of your network provider, followed by "Mobile data usage". On iPhone, open Settings, tap "Mobile Data" and check the number next to Current Period.
5. Can I change supplier at the end of my contract?
As of December 2021, carriers are prohibited from selling phones locked to their own network, or airtime contracts longer than two years. So check that your payments will be reduced to SIM-only rates once you have paid for your handset.
If you sign up for a 12-month airtime contract but pay for the handset over two years, make sure you're not committing to another year of voice and data charges when the contract expires. initial airtime.
This content is created and maintained by a third party, and uploaded to this page to help users provide their email addresses. You may be able to find more information about this and similar content on piano.io