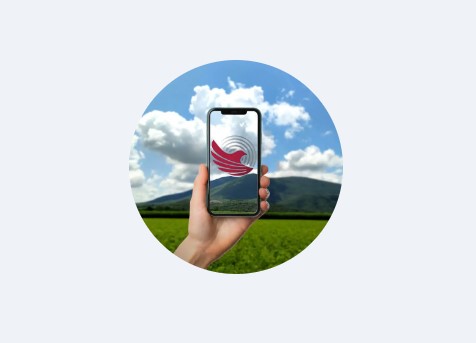 CFE TEIT launches its mobile phone service: is it worth renting?
Without too much fanfare, the growing market for mobile virtual operators (MVNOs) in Mexico is getting a new competitor. And it is that the subsidiary of the Federal Electricity Commission (CFE), Telecommunications and Internet for All (TEIT) has just launched a new proposal in this direction.
It is a new mobile phone and Internet connection service that aims to strengthen the objective of "providing and providing telecommunications services, on a non-profit basis, to guarantee the right of access to the technologies of the 'information and communication, including broadband and Internet' professed by this public company created in 2019.
Thus, the CFE TEIT offer is made up of 12 prepaid packages taking into account features such as GB for navigation (4.5G technology), minutes for calls and a certain number of SMS.
The spectrum is too broad. In terms of price, the ranges range from 30 pesos for an "individual plan" which offers 4 GB of browsing, 250 minutes of calls and up to 125 texts to be used in a period of 30 days.
Meanwhile, the most expensive plan is an annual plan which, for 2,100 pesos, offers 40 GB, 1,500 minutes of calls, a thousand SMS and the possibility of sharing the Internet connection. These benefits will be available month after month for one year.
It is important to specify that in all these packages no advantage is cumulative. In other words, if the total bags of GB, the minutes of calls or the quantity of SMS have not been consumed, those that remain are not accumulated for the following periods.
CFE TEIT, what is the quality of the new service?
The question to be answered is whether this service is worth it. Assessed by price, CFE TEIT's OMV remains within the average of other options on the market.
For example, Bait, the MVNO offered by Walmart de México, offers 10, 20, and 30 peso top-ups with benefits similar to the agency's most basic plan. In addition, it has a plan that for 300 pesos provides "unlimited internet", browsing for social networks, SMS messages as well as national calls and calls to the United States and Canada.
The big downside is in the coverage. CFE TEIT's MVNO operates through Altán Redes, although its concession requires it to prioritize regions with low penetration of these technologies. Thus, being a non-profit service, it does not seek to compete with other players in the sector.
Therefore, its coverage, at least for now, is reserved for "disconnected" populations. In fact, he scattered sales centers far from the city. Access to the service is therefore limited.