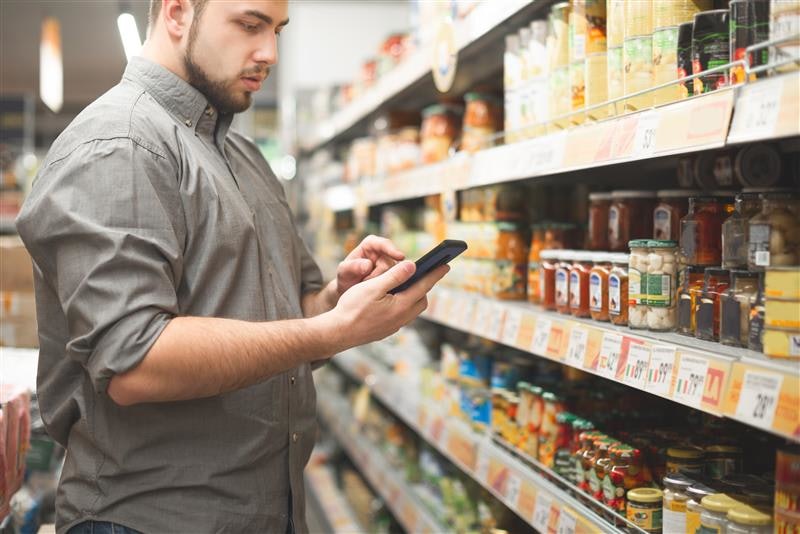 How retailers can leverage mobile technology in a state of flux
bodnarphoto/stock.adobe.com
With changing consumer shopping habits and expectations, and supply chain delays at an all-time high, retailers cannot afford to take their new or long-time customers for granted. From the first click to the delivery of an item, consumers need an overview of every step of their products or orders. Consumers now expect businesses to provide superior service and if their preferred retailer is unable to provide information at any stage of their buying journey, they will look elsewhere.
For retailers, this presents both opportunities and challenges when it comes to managing changes in the retail supply chain ecosystem and consumer behavior. By using integrated mobile technology, retailers can maintain their customer relationship, stay ahead of the game, and address the top concerns of the moment: delivery, speed, and availability. Here are some ways retailers can operate in a state of flux that meets consumer expectations.
First click benefit
As the saying goes, the customer is king (or queen) and a negative customer experience can have a huge impact on the bottom line of any business. Good customer service is the quality and timely assistance provided by a company to people who use or purchase its products and services.
In SOTI's latest report, "From Clicks to Ships: Navigating the Global Supply Chain Crisis," 68% of respondents said they expect to know, at all times, the status of their order in the delivery process. If there is a delay on an order, what is it and how will it be resolved? Customers want to know. And if a retailer can't tell them, they'll buy from somewhere that can.
If an item is out of stock, customers also demand to know when it will be available. In fact, only 13% of consumers say retailers provide accurate information about in-stock items. One would assume this means that consumers believe that the rest, 87% of retailers, do not know what is going on with their own inventory. Being among those who provide accurate information on the availability of goods will surely stand out from their competitors.
Supply chain shortages are not customers' problem
A chain is only as strong as its weakest link. There are currently a few contributions to shortages around the world, including the lack of drivers for transport trucks, COVID continuing to shut down production, and shipping costs are now higher for companies to get their products there. where they should be.
Supply chain shortages have had a huge impact on businesses and consumers in almost every industry, due to food delivery delays, backorders for new appliances and the bottleneck in the Suez Canal. Supply chain issues were felt at every step of the process, with 57% of consumers saying they either couldn't buy the items they wanted or had to opt for alternatives. Even though consumers know what's going on, they still want their items when they want them.
The math is simple, more technology + more information = happy customers. With this new awareness, shortages and supply chain constraints are changing consumer shopping habits, such as buying local to avoid waiting weeks for overseas shipments. This is where retailers need the right mobile technology in place, to meet ever-changing demands and give consumers the information they need.
Mobile technology saves the customer experience
Technology from different systems, devices, and locations must synchronize to achieve the highest possible levels of availability. When there is a lack of communication and retailers are unaware of what is going on in their supply chain, that is when customers get frustrated. There are new mobile technology strategies that retailers can implement to maintain good communication with logistics partners and provide transparency and flexibility to consumers, including:
Radio Frequency Identification (RFID) Technology: RFID technology allows retailers to quickly find items or assets in the supply chain or in a manufacturing plant and fulfill them without delay by managing inventory and transmitting real-time updates to consumers and retailers.
Geo-Retailing: Asset management through tracing and tracking is more secure with a geo-fence because the technology can protect moving items like trucks and cargo, and stationary items like warehouses. Geolocation can be used to alert drivers when they are approaching a full warehouse and redirect them accordingly. ETAs can be automatically updated based on factors such as vehicle speed, distance and required stopping points, then shared with relevant stakeholders to ensure on-time delivery.
Consumer-consented devices: Some retailers now provide customers with a device as soon as they enter the store to provide online reviews of a product they see in store, provide product suggestions based on popular online choices in person and provide social distancing to help them feel safe shopping in-store.
When customers feel appreciated, businesses get measurable benefits, including the ability to earn more spending money and customer loyalty. The rewards for great experiences and feeling valued are tangible: up to 16% bonus on products and services, as well as increased loyalty. Additionally, a premium customer experience can help increase revenue by 4-8%.
Whether developing and deploying applications, securing sensitive data, resolving device issues remotely, or managing Internet of Things (IoT)-enabled devices, retailers have the obligation to provide the highest level of customer service to thrive during the supply chain crisis. Wherever retailers can make investments that alleviate shopping pain, they will keep their customers.