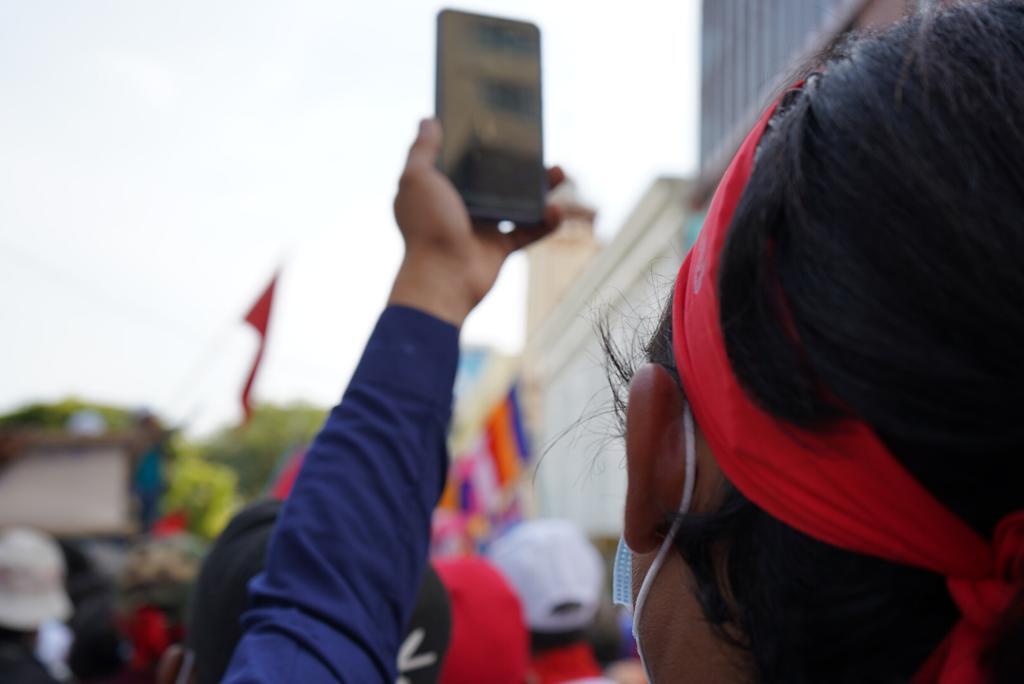 Myanmar's mobile internet unblocks online banking, possible national intranet raises concerns
Fresh off a 45-day mobile internet outage that left Myanmar in shock, the regime has restored connectivity for certain mobile banking apps and Microsoft's Office 365 services, according to an internal email from the telecommunications operator Telenor who has been circulating on Facebook since Monday.
CB Bank, one of Myanmar's largest private institutes, was the first to announce on Tuesday afternoon that digital services, including its CB Pay currency app, online banking and mobile banking app, are now accessible through all mobile network providers including MPT, Ooredoo. , Telenor and Mytel.
Telenor's email, seen by KrASIA, explained that only certain services are available via mobile Internet. "Telenor welcomes this development but continues to stress that connectivity must be fully restored," he said. Although the signature on the email was removed, it likely came from the carrier.
The Telenor spokesperson made no comment when contacted by KrASIA. According to the latest update of the company's network on its website, fixed and mobile wireless internet services remain unavailable at the time of publication.
Towards a state intranet?
Some people in Myanmar fear that the selective service is the first step towards a "national intranet", restricting full access to the web. The regime blocked social media platforms, including Facebook, WhatsApp, Instagram and Twitter, shortly after taking power on February 1. Some Internet users can bypass the ban by using virtual private networks (VPNs).
A state-controlled national intranet would limit access to the global internet by blocking certain IP addresses, reducing bandwidth and providing a suite of state-approved search engines and email services, according to ICANNWiki.
Myanmar is no stranger to this type of control. When dial-up Internet services arrived around the year 2000, users could only access a state-controlled email system and a limited collection of approved sites until 2011.
Meanwhile, a source close to senior officials in the Post and Telecommunications Department (PTD) of the Ministry of Transport and Communications, which regulates the industry, said KrASIA that the military has "no plan" to build a closed system.
"The PTD believes that the deployment of a national intranet will take the country back to the Stone Age, so they won't," the source said. "They allow certain mobile banking applications to help banks maintain essential services. This is based only on specific IP addresses and subnets.
Myanmar's banking sector has been at a standstill since February, as workers in both the public and private sectors, including bank workers, participated in civil disobedience movements across the country. The protests and the brutal crackdown that followed led to a state of social and economic paralysis, affecting business operations across the country.
A tech entrepreneur, who spoke on condition of anonymity, said the regime is trying to "build a pro-business image." Microsoft Teams products are the first accessible services because they are widely used by many conglomerates, he explained. The activation of certain Internet services could also serve as a bargaining chip for authorities in return for increased control over sensitive data and user information.

Companies requesting a whitelist must sign a set of documents stating that they are not involved in the Committee representing the Pyidaungsu Hluttaw (CRPH), a government-in-exile formed by ousted lawmakers from the coup, or the movement. of civil disobedience, according to the source. close to the PTD.
"This leaves many tech companies with an ethical dilemma: While their products create value for users, they could also put them at risk if they had to comply with government data requests," he said. he explained, predicting that it could also spawn a black market for whitelisted intellectual property. addresses that are peddled by corrupt officials.
The news comes as the majority of the country's population still do not have internet access after authorities blocked mobile internet services and shut down all public WiFi services in mid-March. Fiber optic connections in homes or offices are currently unaffected by the ban. However, only 0.23% of households in Myanmar have fixed broadband connections, according to 2018 data from the World Bank.
As the country experiences recurring nightly internet outages from 1 a.m. to 9 a.m. since February 15, restrictions on fiber connections appear to be lifted, according to the monitoring service. Netblocks.