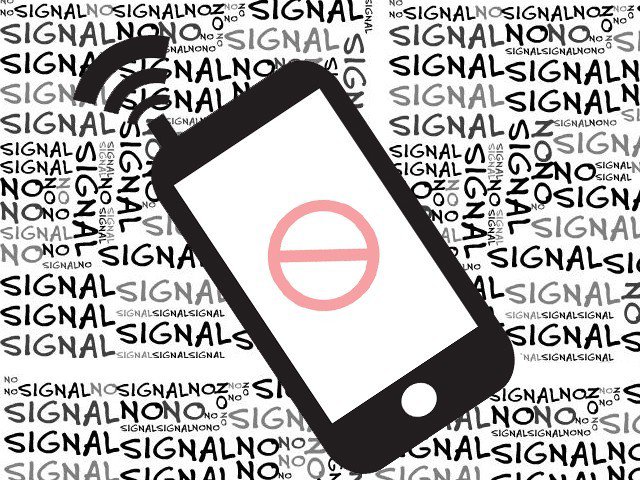 No mobile internet service today
RAWALPIDI:

Mobile phone and internet services will remain suspended from 6am until evening in the twin towns during the Pakistan Day parade scheduled for Wednesday (today).
Security will be on high alert in the Twin Cities for the Pakistan Day parade. Additional security guards and police will be deployed at entry and exit points in Rawalpindi and Islamabad.
Metro bus service between the twin cities will also remain suspended from the morning until the peak of the parade.
All roads leading to and from the Faizabad interchange will be sealed in the morning. Alternative routes will be offered to motorists traveling between the twin cities.
A parade of armed forces and a flyover of Pakistani Air Force fighter jets will take place at Islamabad Parade Ground.
Enhanced security will be deployed at Islamabad Express Highway, Shakrial Link Road, Faizabad Interchange, Shamsabad, Rehmanabad, Murree Road, Marrir Chowk, Kachehri Chowk, Rawal Dam Chowk, Zero Point, IJP Road and Stadium Road to provide security for the parade .
Traffic police in Islamabad and Rawalpindi have already released alternative traffic plans for the closure of major highways. More than 300 traffic police officers will be deployed to facilitate citizens and ensure smooth traffic flow.
Security personnel will be deployed to high-rise buildings at Noor Khan Air Base and adjacent areas to ensure the safety of fighter jets participating in the flyover.
Commercial flights will also remain suspended due to the overflight of Pakistani Air Force fighter jets.
Sources said kite flying, aerial shooting and the release of pigeons into the air in areas around the parade ground have been banned, while residents are also not allowed out onto the rooftops of their homes. houses or their building complexes. Police personnel would take immediate action against those who violated the ban.
A control room has already been set up to ensure the safety devices. A plan has also been developed to deal with any emergency. Firefighters, 1122 rescue, civil defense and local hospitals will remain on high alert.
Islamabad administration has already announced a public holiday on March 23 and all government and private offices and institutions will remain closed on Thursday.
Pakistan Day is observed on March 23 every year to commemorate the Lahore Resolution of 1940 which ultimately led to the establishment of Pakistan.
The parade, which is the main feature of the annual National Day celebrations, will be held in Islamabad in accordance with all anti-Covid Standard Operating Procedures (SOPs).
Published in The Express Tribune, March 23rd2022.