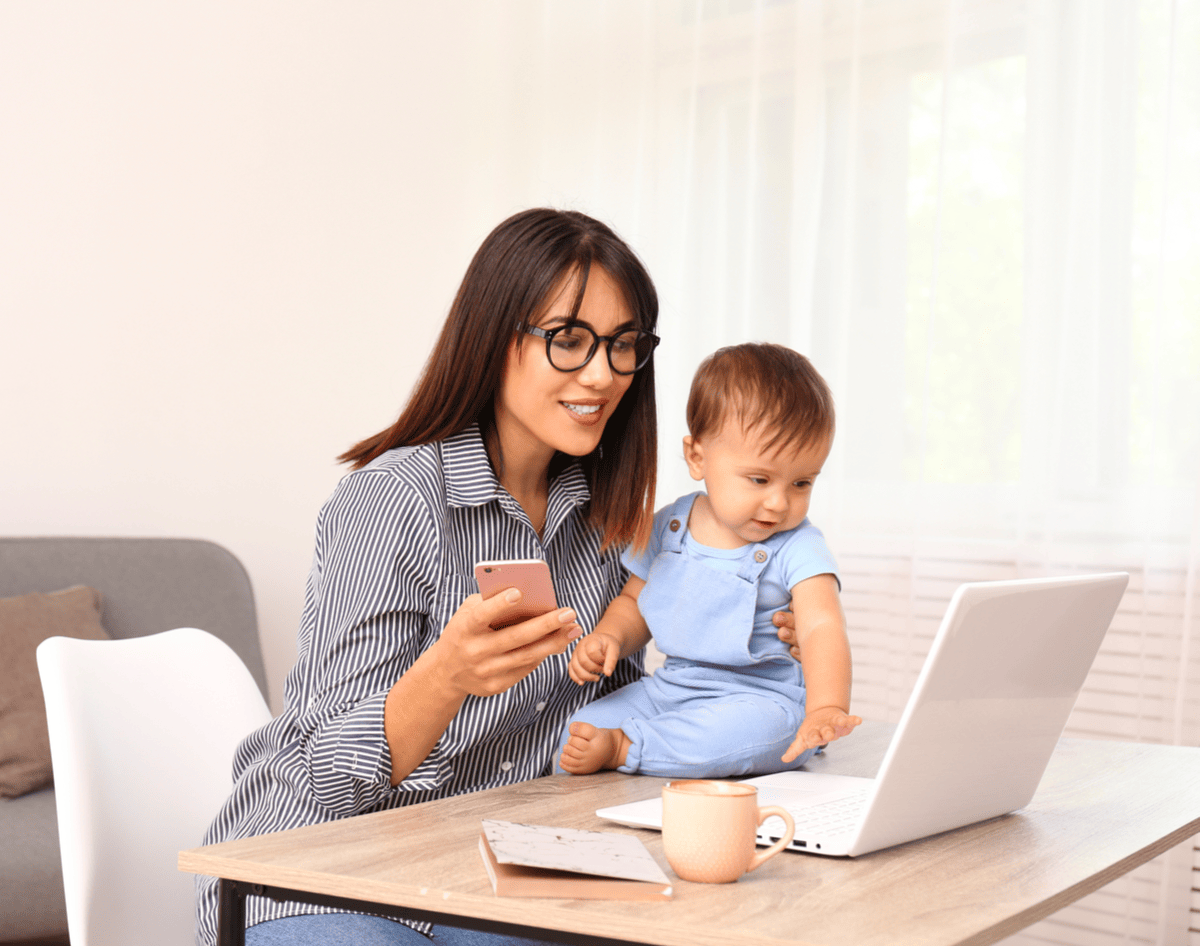 Spencer Angerbauer funds and runs Joonto, a mobile phone cloud startup
Spence Angerbauer boasts many professional titles. Early in his career, Angerbauer was COO of NetWORLD Connections, Inc., a large Salt Lake City-based dial-up Internet service provider in the early 2000s. real estate, a family business. But when the real estate market crashed in 2008, Angerbauer "returned to [his] tech roots" and founded Critical Spoke Management LLC, a managed service provider (MSP). Since 2014 Angerbauer has been part of AAA MountainWest and became Vice Chairman of the Board in January 2021. In 2015 he started Adventure trailsa venture capital firm based in Lehi and San Francisco.
Angerbauer looks for specific things in the tech companies he invests in. "I'm looking for really exciting opportunities that have solid, scalable growth," says Angerbauer. "The one thing I learned when I founded Equinox was that strategic growth exists, you just have to be in the right market and find a great opportunity in an industry that hasn't been much disturbed. It's a very open-ended investment thesis, but it's one I'm excited about for energetic young entrepreneurs who have had some success and just need some growth capital.
So far, Venture Slopes has invested in 12 companies, half of which are based in Utah. Investments include Gig stream, Maven XP, HYLET, DSTLDand Jontoboth technology and product companies.
While still CEO of Venture Slopes, Angerbauer is also interim CEO of Joonto, a mobile phone cloud platform and one of Venture Slopes' portfolio companies.
Joonto connects to iMessage and iPhone apps to track, manage and monitor business phone calls and text messages. This BYOD (bring your own device) software is designed for those working in remote or hybrid environments who prefer to use their own personal cell phone for work.
Joonto cites industry statistics suggesting a trend towards the use of personal devices for work. "Before the pandemic, employees tended to use nearly 71% of mobile devices in their daily tasks." Additionally, according to company data, "analysts now expect 33% of all U.S. workers to normalize to working remotely, while 92% will work in a hybrid model." Much of the workforce already uses personal devices, and as more choose to work from home, that number will grow.
Angerbauer and co-founder Cameron Shawcroft noticed a recurring problem for sales teams, especially when the pandemic hit: Sales reps use their own devices for work, leading to data loss.
Joonto's biggest differentiator is the use of a native cell phone and its normal apps. Users don't need to download a new app or dial a number on a different screen or phone to share their calls with a manager. Angerbauer observed that many reps were told to manually track their calls, which no one did, or use a third-party app, which no one wanted to use.
"After the pandemic, it's a huge problem," says Angerbauer. "It continues to be a huge black hole in your sales cycle to find out what's really going on with all the activity between your reps and your customers in this unscheduled call activity space."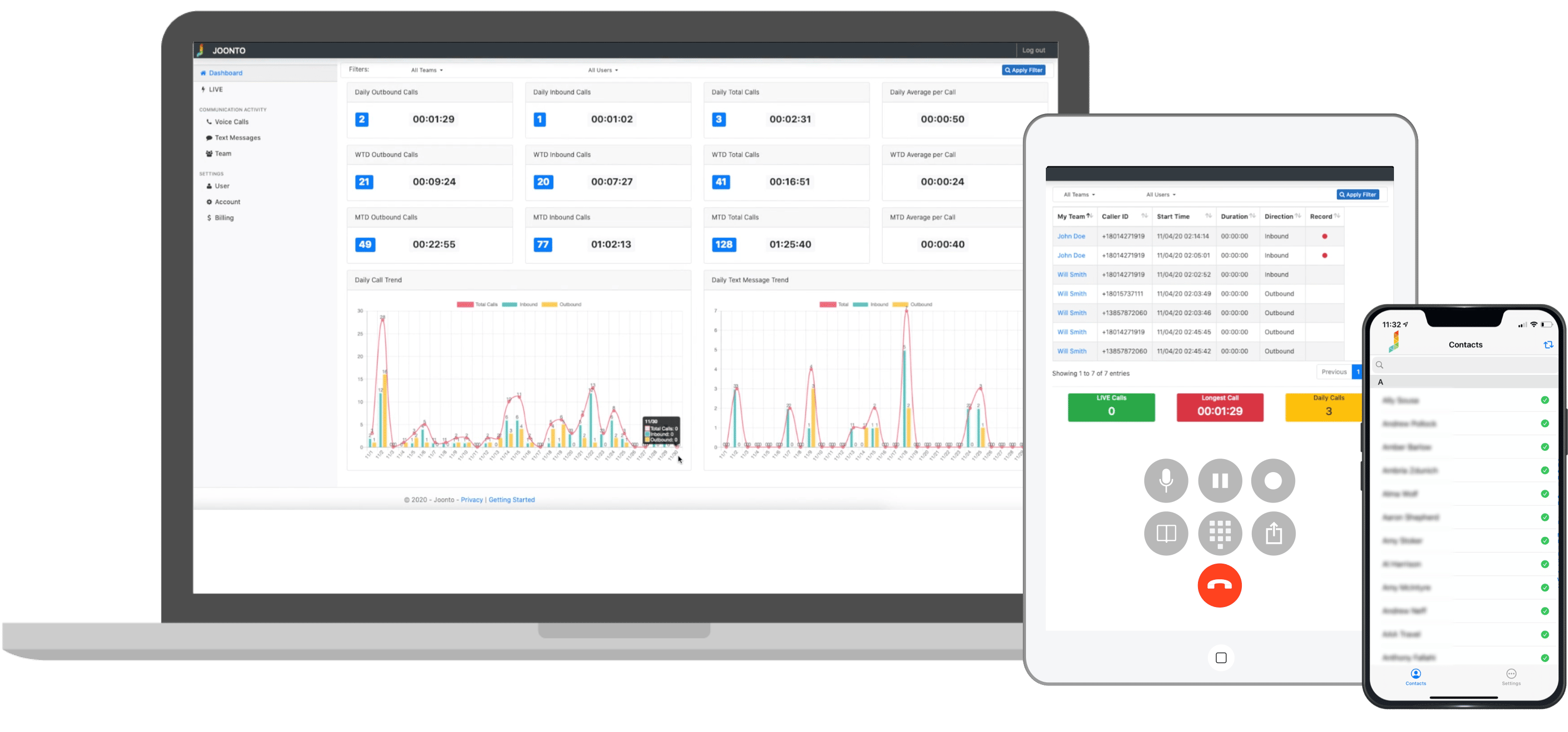 Instead of logging into an app, Joonto assigns a corporate number to each team member and syncs that number with the Joonto cloud. Each business contact is also given a virtual number, and users choose the Joonto number from their contacts when calling clients or clients. Since these numbers are synced to the Joonto cloud, managers can track, manage and monitor their team's calls directly from the cloud or connect them to the company's CRM.
The idea of ​​Joonto started in 2018 and the beta version was launched in 2020. Several thousand users have tested the beta version on the platform. After compiling feedback and redesigning the final platform, Joonto launched at the Silicon Slopes Tech Summit in November 2021.
Currently, Joonto has not requested additional funding after Venture Slope's initial $2 million investment.
"We're really experiencing significant organic growth right now," says Angerbauer. "Unless it's really strategic capital, Venture Slopes will continue to provide what Joonto needs to grow."
Joonto has partnered with companies such as Microsoft, Domo, Salesforce, and SAP Oracle and can directly integrate Joonto with each platform. The company has recently teamed up with local and national distribution partners, including the Ivie League sales team and Microsoft, with several big-name partners being finalized in the coming weeks.
"It's not too common for your angel investor to step in to act as the operator," says Angerbauer. "But, it's one of those things where I have a passion for what Joonto is trying to solve. in the market and on the operational side.