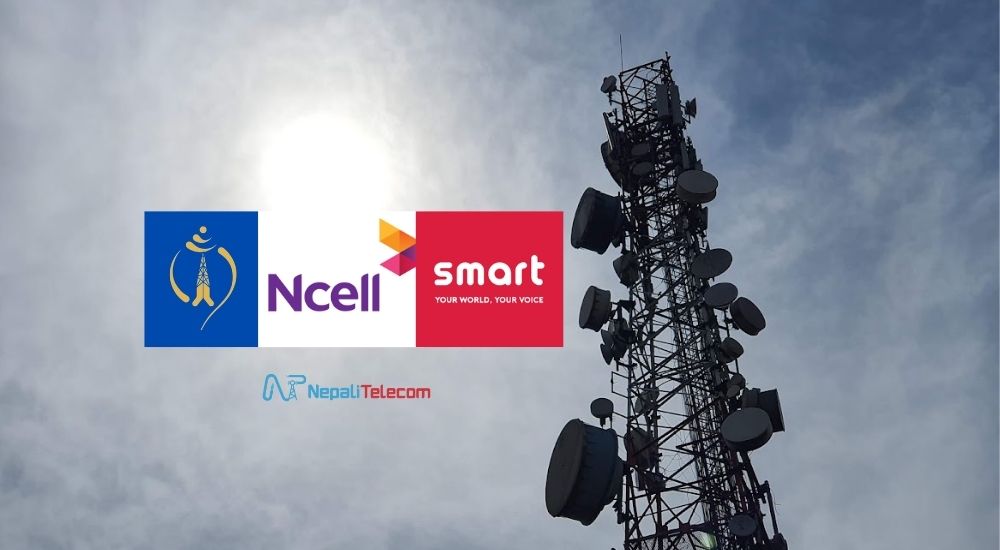 Sub-standard mobile service, NTA's drive test shows
A recent drive test study by NTA found mobile service to be below standard. The telecommunications authority NTA carried out voice tests in various areas of the Kathmandu Valley at different times which showed that operators were not meeting the thresholds set by the regulator.
The Nepal Telecommunications Authority (NTA) conducted the driving tests from December 31st, 2021 to January 11, 2022. It included monitoring the performance of Nepal's three major telecom operators – Nepal Telecom (NTC), Ncell Axiata and Smart Cell.
Related: 2G or 3G; Which mobile network will be closed first in Nepal?
NTA Driving Test Methodology
NTA carried out its driving test inside the capital using test tools mounted on a moving vehicle. The tools measured several parameters on three mobile networks during repeated calls. The recorded data provides the key performance indicators (KPIs) of the mobile network on these routes.
The tests simultaneously verified the performance of all service providers by repeatedly making voice calls over the network. The tools have been programmed to connect to the most favorable network (4G/3G/2G) available for each operator.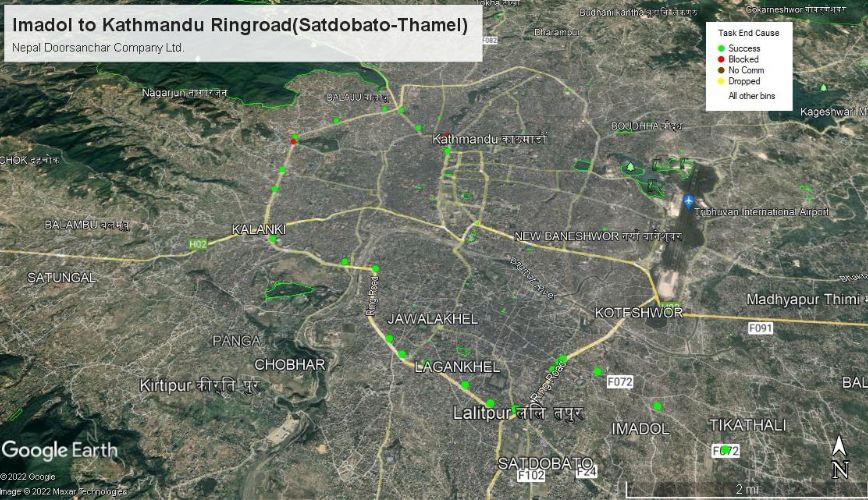 The test evaluated the voice performance of the operators according to four criteria. Check out the results in detail below.
Call setup success rate
NTA's Drive Test showed that not all telecommunications met the threshold of 99.99% successful call setup. Nepal Telecom (NTC) scored an average of 89% for call setup success. Ncell averaged slightly better at 92%. But Smart Cell did well with 72%.
| | | | |
| --- | --- | --- | --- |
| Call setup success rate | Cnt | Ncell | smart cell |
| Against the NTA threshold of 99.99% | 89% | 92% | 72% |
Call setup time
The time it takes for a call to be initiated after dialing has a threshold of
| | | | |
| --- | --- | --- | --- |
| Call setup time | Cnt | Ncell | smart cell |
| Against NTA threshold of | 9.32 sec. | 6.24 sec. | 11.54 sec. |
Instant call setup time helps dialers save time on their call as the call is established soon. But the 5-second CST average above shows that Nepalese telecom operators are also falling short of this segment.
Call blocking rate
Sometimes our call fails to connect due to network congestion from our mobile network provider. This is called call blocking rate and it is measured as a percentage. The NTA set the threshold for this at
| | | | |
| --- | --- | --- | --- |
| Call blocking rate | Cnt | Ncell | smart cell |
| Against the NTA threshold of | 11% | 8% | 28% |
Call abandonment rate
The metric that measures a network's inability to sustain a call once the user has established it is the call abandonment rate. Compared to the Ntc threshold of less than 2%, Ntc averaged 4.38%. Ncell, however, met this criterion with a call abandonment rate percentage of 1.18. Smart again well below with its 10 percent.
| | | | |
| --- | --- | --- | --- |
| Call abandonment rate | Cnt | Ncell | smart cell |
| Against the 2% threshold of NTA | 4.38% | 1.18% | ten% |
Call interruption or abrupt termination is one of the unwanted issues during a call. It determines the signal strength of an operator. Here, Ntc and Ncell performed well, with the latter reaching the regulator threshold while Smart Cell left much to be desired.
Comparison of operators on mobile voice call service
NTA's Drive Test shows that telecom operators are failing to meet the threshold required by the regulator. In all criteria, private telecommunications company Ncell fared better while government-backed operator Ntc lagged. But another smart cell carrier has lagged far behind in voice call testing.
Read: How important is voice call quality in mobile networks?
Even more surprisingly, the tests were carried out inside the valley where the mobile service is supposed to flow with the breeze. This reflects a grim translation of what it might be in other parts of the country, but in its defense such mobile service depends on the number of users and base stations available. But it is essential that telecom operators meet the expectations of subscribers and offer practical services.
How often do you experience voice call issues on your network? You can reflect on NTA's drive test and substandard mobile service in the comments below.