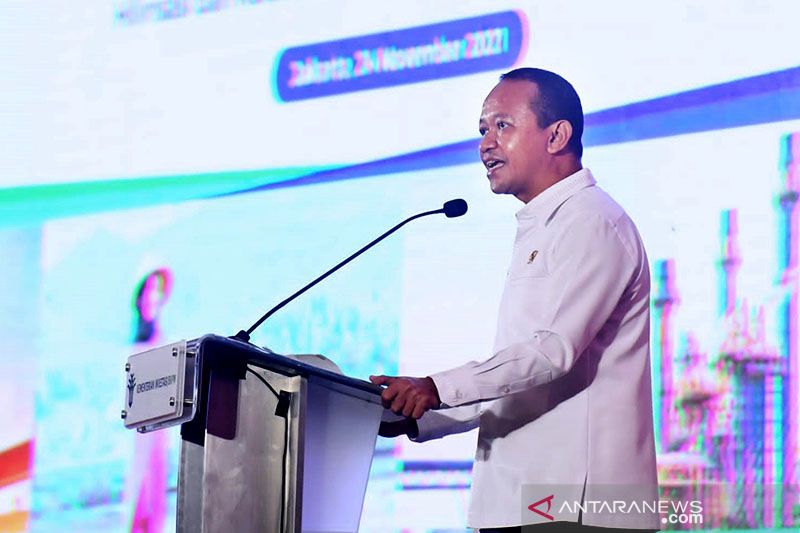 The ministry tests the issuance of operating permits by mobile phone
Jakarta (ANTARA) – The Ministry of Investment has conducted a trial to issue business licenses to mobile phones using the Single Online Submission (OSS) application, Minister Bahlil Lahadalia said.
Now, individual MSMEs can manage their business licenses through cell phones, he said at the "Issuing and Distributing Business Identification Numbers for Micro and Small Business" event in Bandung, west. from Java, Monday.
"Today, at the same time, we are trying to issue OSS permits via cell phones. This is the first time in Indonesia to issue permits by cell phone. Use an electronic identity card. Just use a card. electronic identity, with which you can apply for an individual permit by mobile phone, anywhere as long as there is a signal, all ladies and gentlemen can manage the permits without paying ", Lahadalia said in her speech, which aired Monday on OSS Indonesia's Youtube channel.
He said the OSS app was created with the help of a private internet provider.
He believed that business licensing through mobile phones was a breakthrough that would encourage MSMEs to become formal business units.
"Because 50 percent of MSMEs have not yet been formal (licensing), we encourage them to be formal," he said.
By becoming a formal business unit with legality, MSMEs can easily apply for capital assistance, allowing their businesses to grow or expand, he added.
Related News: Local Government Won't Complicate Salt Investment Permits
Recalling his experiences as an entrepreneur, he says he encountered many difficulties in obtaining permits.
"I am a former MSME. I once had a turnover of 60 million rupees. When I started as an entrepreneur, I stood in line in front of the head of the district office to process permits for days. I once paid for permits that were (actually) absurd for me to pay. And now that I'm a minister, I don't want my bitter experience to be felt by all of you, " said the minister.
He then cited instances where he found the stamp holder and regional chief approval equally difficult to obtain.
"It was so difficult for us to get permits, it was almost impossible. Now we have ratified the law on job creation. Everything must be based on OSS. For MEPs, no need to pay anything. Go for it ! Remarked the minister.
He said he did not want MSMEs to pay the same amount for business and license recovery.
The risk-based OSS was launched to solve the permit problem, he said. Since its launch on August 9, 2021, no less than 430,000 business identification numbers have been issued, he said.
"By this figure, up to 98% are MSMEs, individuals, and West Java is the highest in all of Indonesia," Lahadalia revealed.
Related news: Batam's management agency issues investment permits